There's some new evil in town...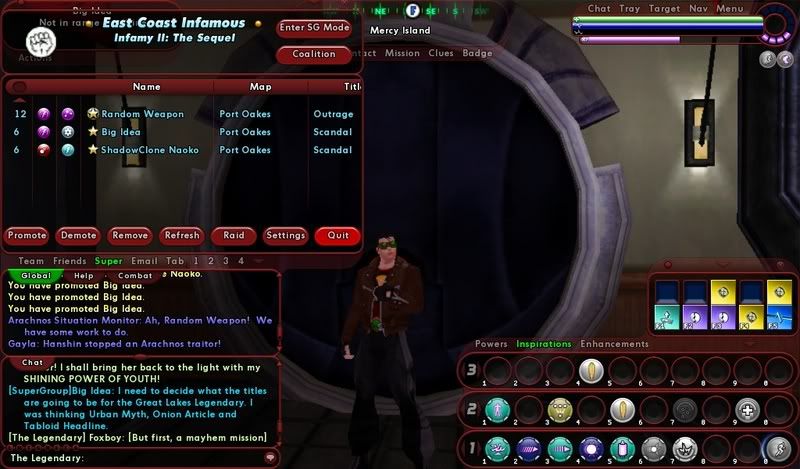 The East Coast Infamous is up. Or down, depending on your moral inclination. It's definitely running, though. Always good to make a clean getaway.
Like the Virtue villain-group, all members have invite powers. Right now, you can bug me, @Foxboy or @Naoko if you need in.
EDIT:
And, of course, this is on Infinity. Same server as the ECL.
(For completeness, 'Random Weapon' is the guy pictured. My mutant Grav/Energy Dom. A fairly uncomplicated guy. Discovered his powers in high school, and dropped it. Mind, he didn't drop
out
of high school. Rather, he lifted the whole building, and...well. Yeah. He's been a villain since. It's fun.)
-- Acyl