There was a manga, comics, toy and collectables convention downtown. I'd forgotten about it, really - I was in the city for something else, and walking to
the train station when I passed a poster. And I'm like, hey, wait, that's down the street.
So. I feared I'd leave with my wallet somewhat lighter, but I went anyway. As it turns out, I was right, I did spend enough money to blow my budget for
nonessential entertainment items for the next, well, few months. The thing is...
...I spent my money at the Wacom booth.
I am no longer an artistic Luddite. I have a drawing tablet. And here's my first attempt at an entirely digital piece of work: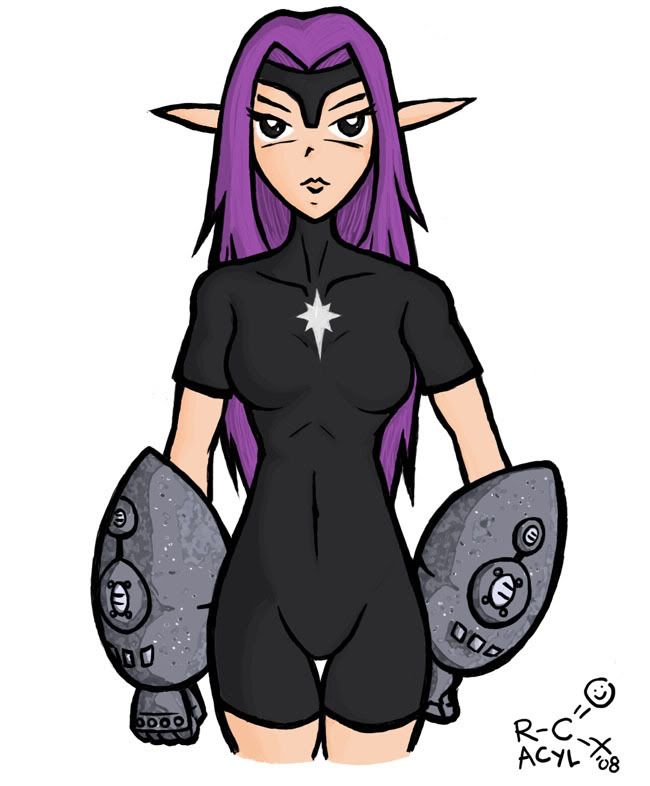 The actual base drawing isn't my best, but I was still feeling my way through the whole 'sketching with a tablet' thing when I did the initial
linework. But by the time I got to the colours and shading, it was a breeze. The chest symbol's pretty crap, admittedly - I really can't draw stars,
can I? But I had to take a stab at it for the costume. Ah well.
All in all, I think I've leveled up my capacity to produce neat things.
-- Acyl