OpMegs and Matrix,
I told you I would produce a pic with the 4 Sabres together... well here it is: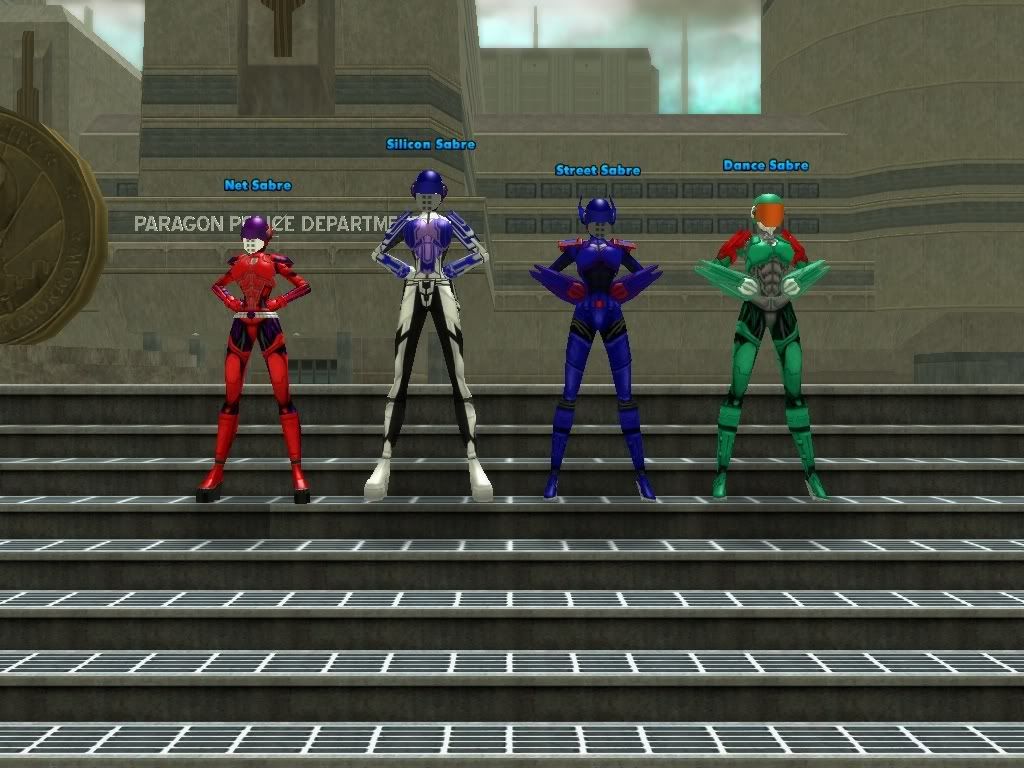 Direct link
All this was basically inserting the Sabres into an existing demo, so it didn't take long to do... to produce the image I am working on will take a little
longer.
Now the call goes out however to the other Sabres and anyone else that wants to appear in the above pic... if they want to appear in it, I'll need a demo
of them, and their costume.
The command is /demorecord where is some unique name. After a you do what you want/change
outfits/move/complete a mission/want to stop recording use the command /demostop. You will find a text file with a
.cohdemo extension in the /client_demo directory in you games directory. Send me the fiile and I'll put you in the above pic. Send the demos to either my
box here or to microshade at yahoo dot com dot au.
Or you could get someone that knows how to record the demo for you.
That is if its ok with OpMegs and co.
Shader