Here's a guide I've worked up showing how to modify the HUD/UI. I'm reposting it here. 
You can rearrange the UI in Champions. You can also change the overall scale of everything. 
Here - step by step - 
First - here's the unmodified HUD/UI.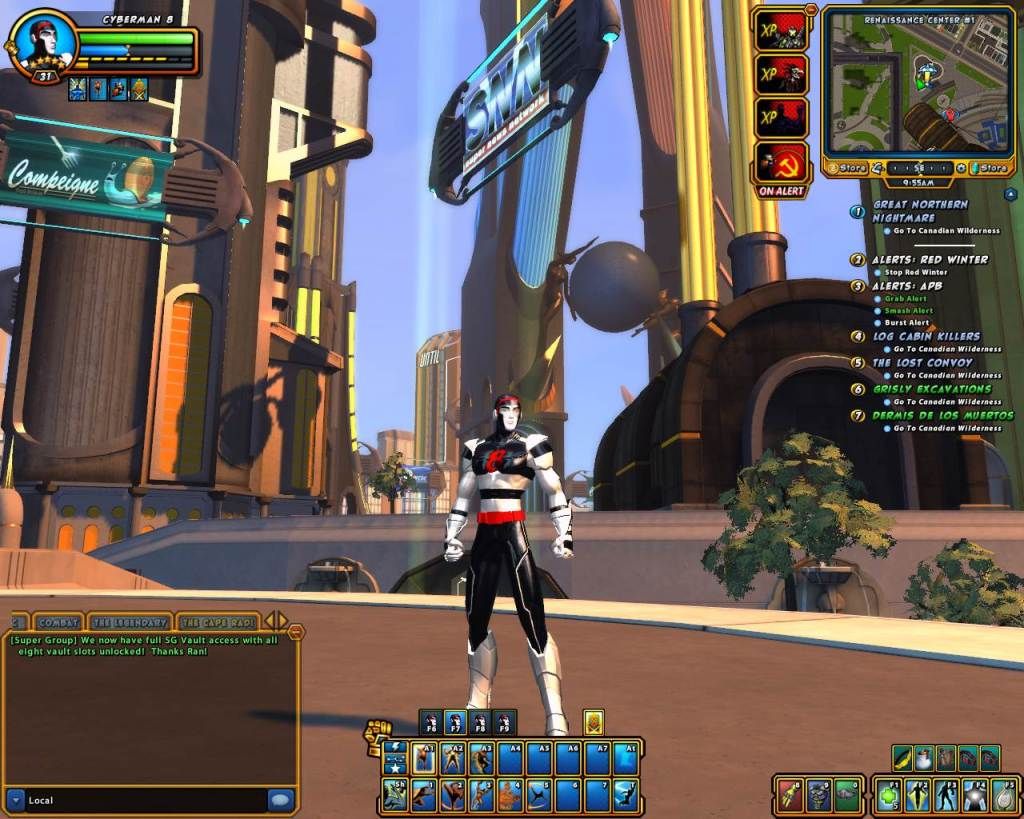 Hit your "F12" key to access the HUD/UI alteration interface. This is what it looks like initially after hitting F12.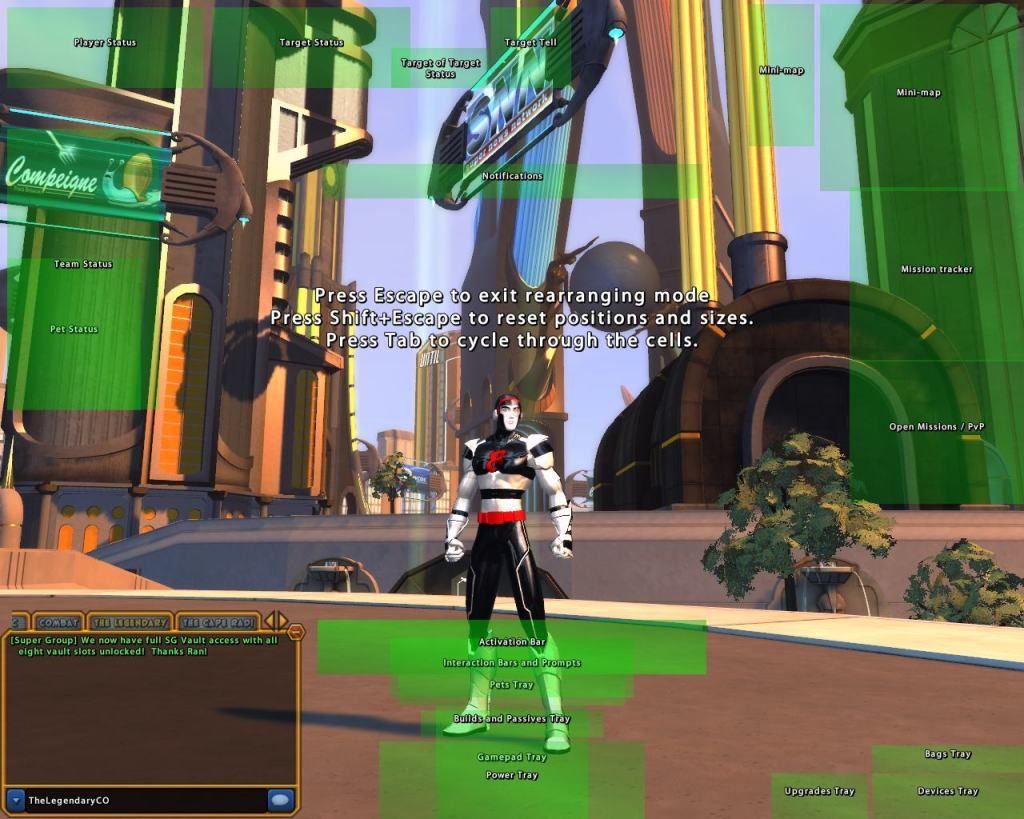 Each of those green boxes can be moved individually. Here - I've moved the powers tray from the bottom of the screen off to the right.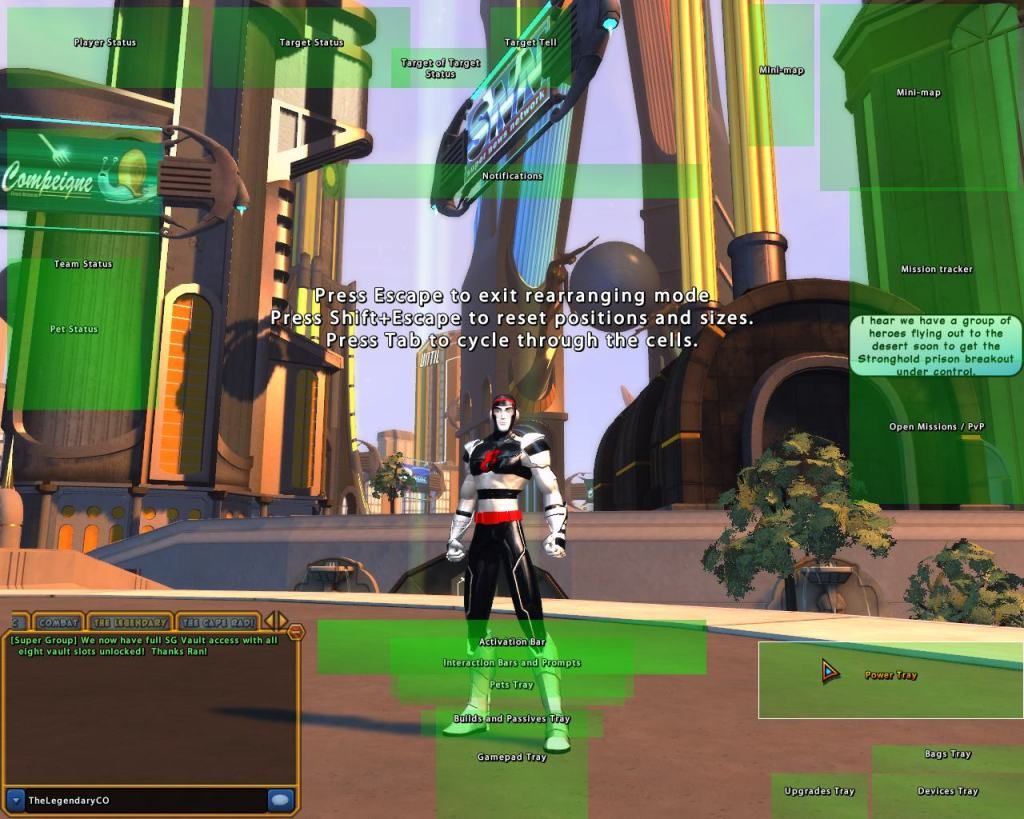 Additionally, most of them can be individually re-scaled like you can with windows boxes (place pointer at edge until you get a double-arrow and the pull in the direction you want). Here below I've changed the scale of the two mini-map boxes in the upper right hand corner.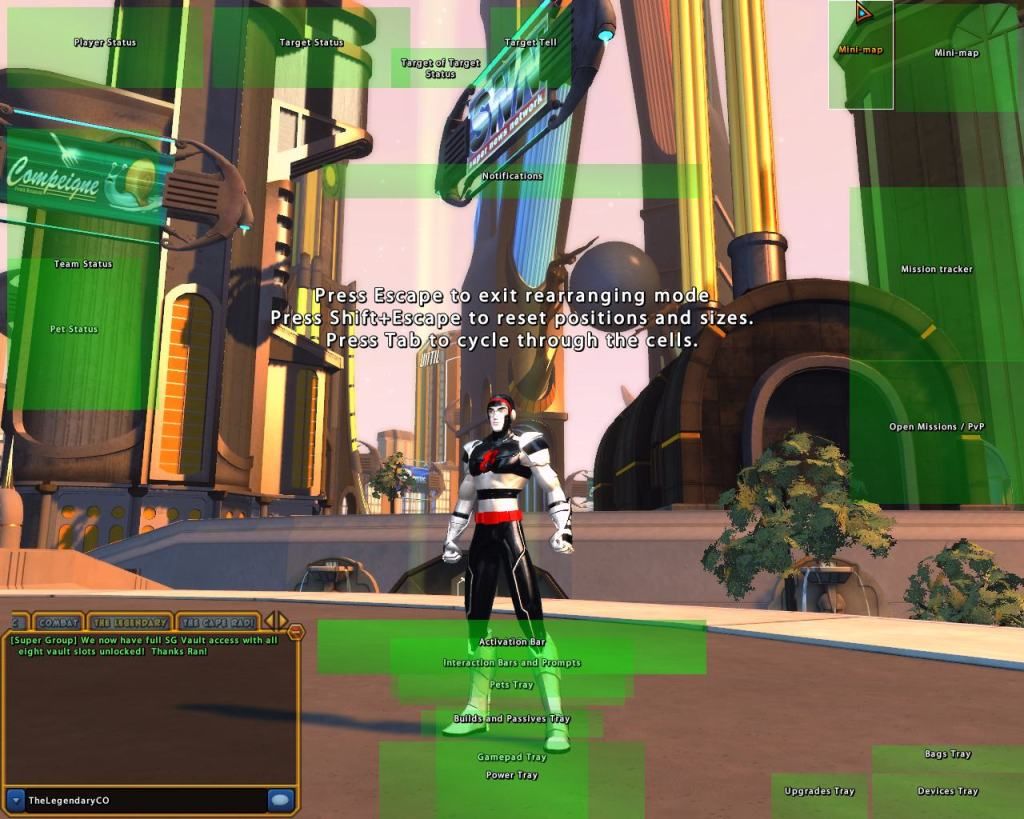 And here's the end result -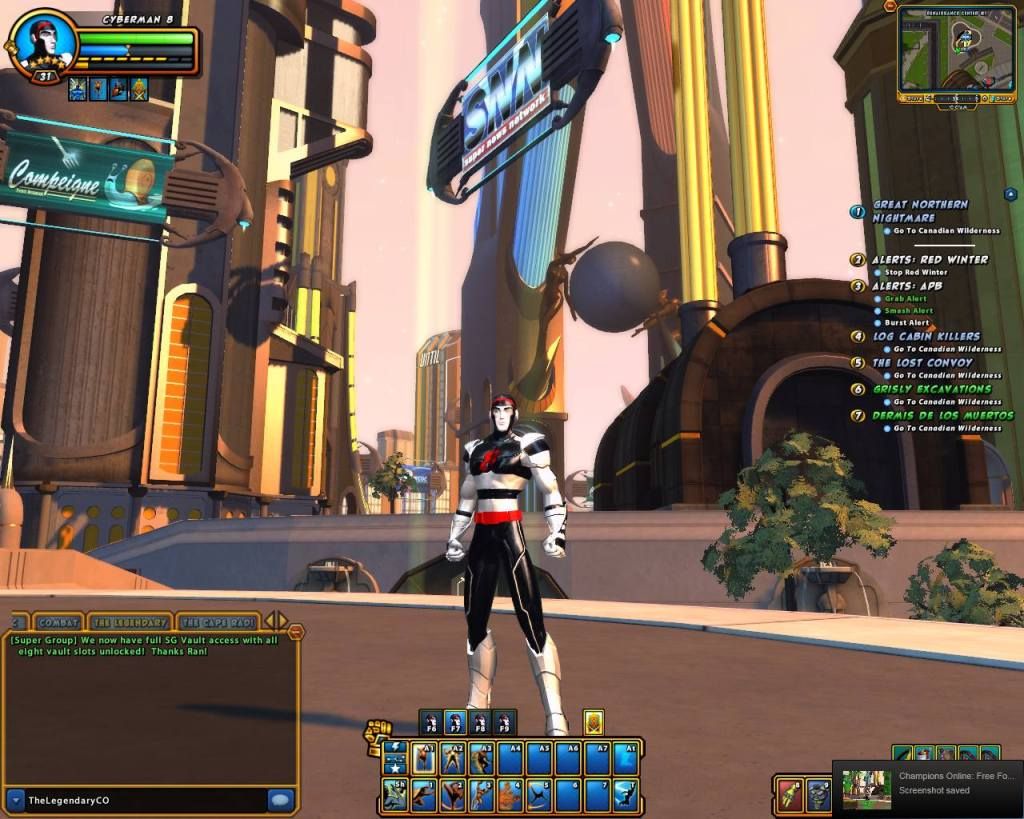 You can also change the overall scale of the HUD/UI. Hit "ESC" to get this menu.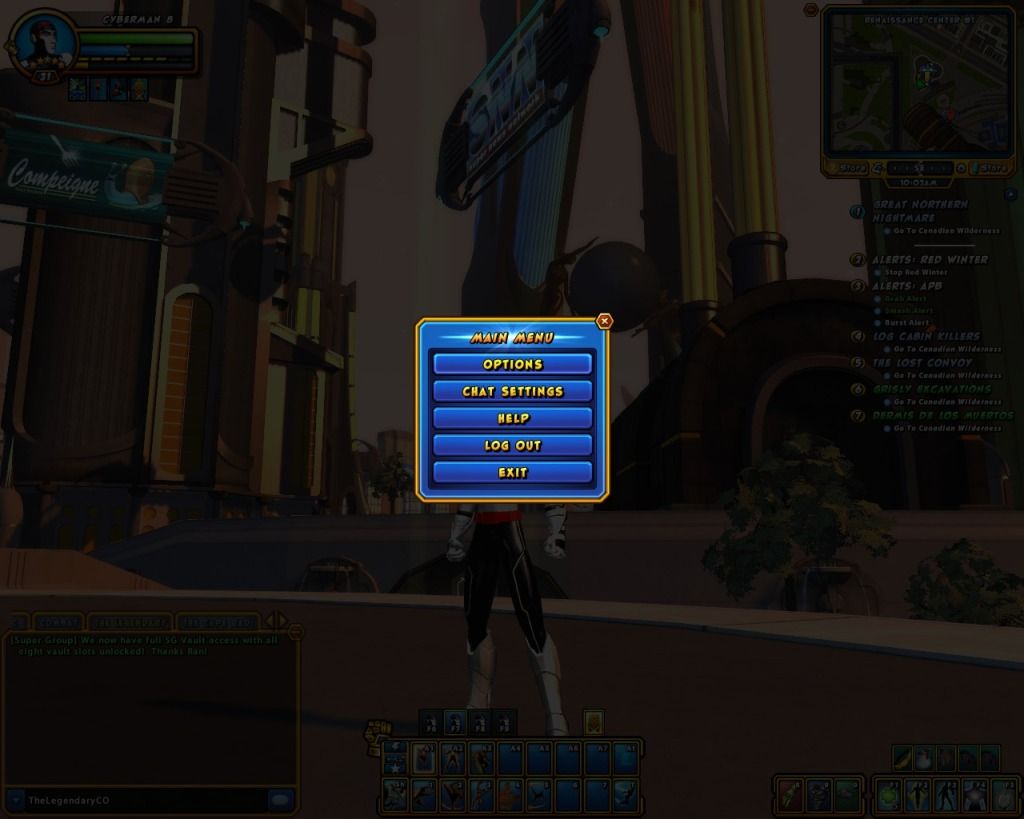 Then choose options. On the very first tab labeled "Basic" look at the bottom. There's a "Interface Scale" Meter. Change it to taste.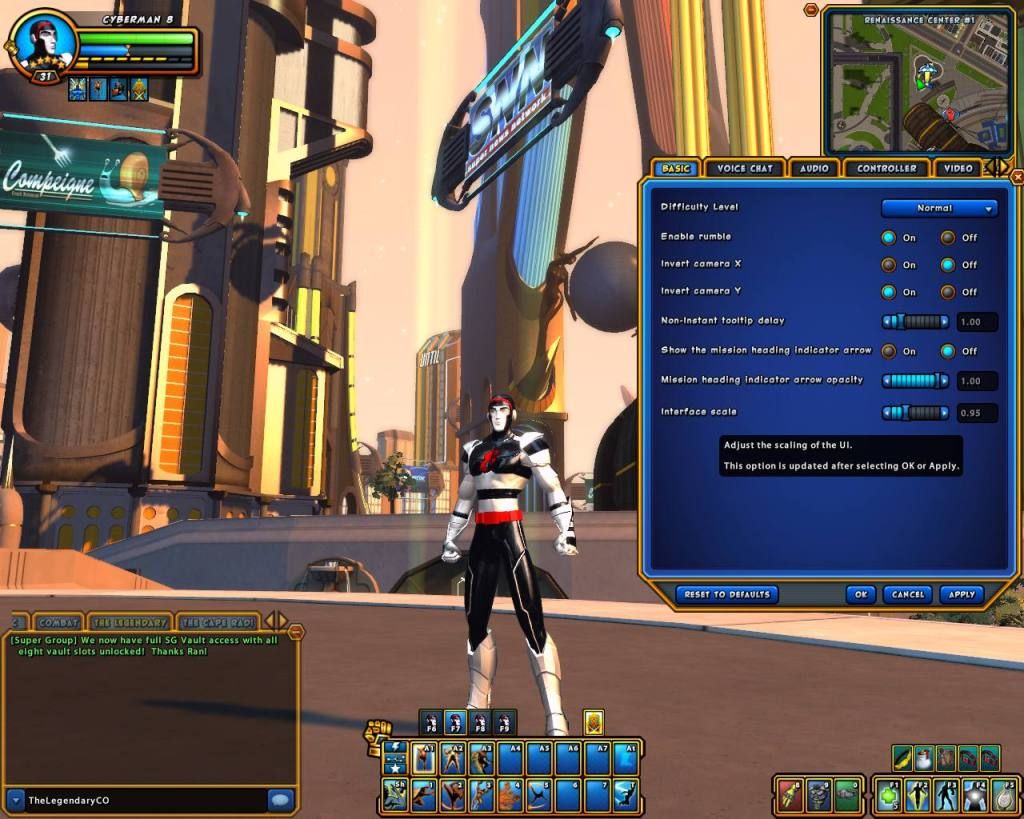 For our example here, let's ramp it down to 65% and see what it looks like.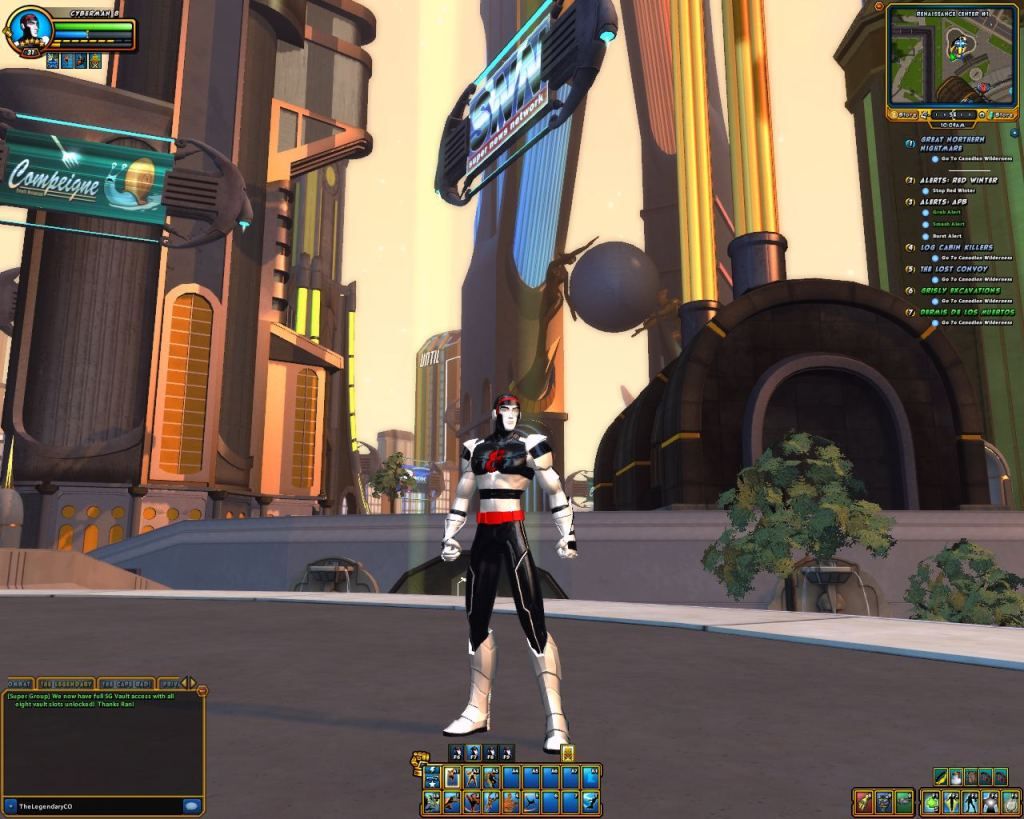 Okay, that gets a lot of stuff out of the way, but leaves our chat box and type setting a little small to see. 
No worries, you can directly drag and re-size this window, then right-click on the chat tabs and go to the "Options" tab. There's a "Font-Size" slider. Ramp it up until it suits you. 
Voila!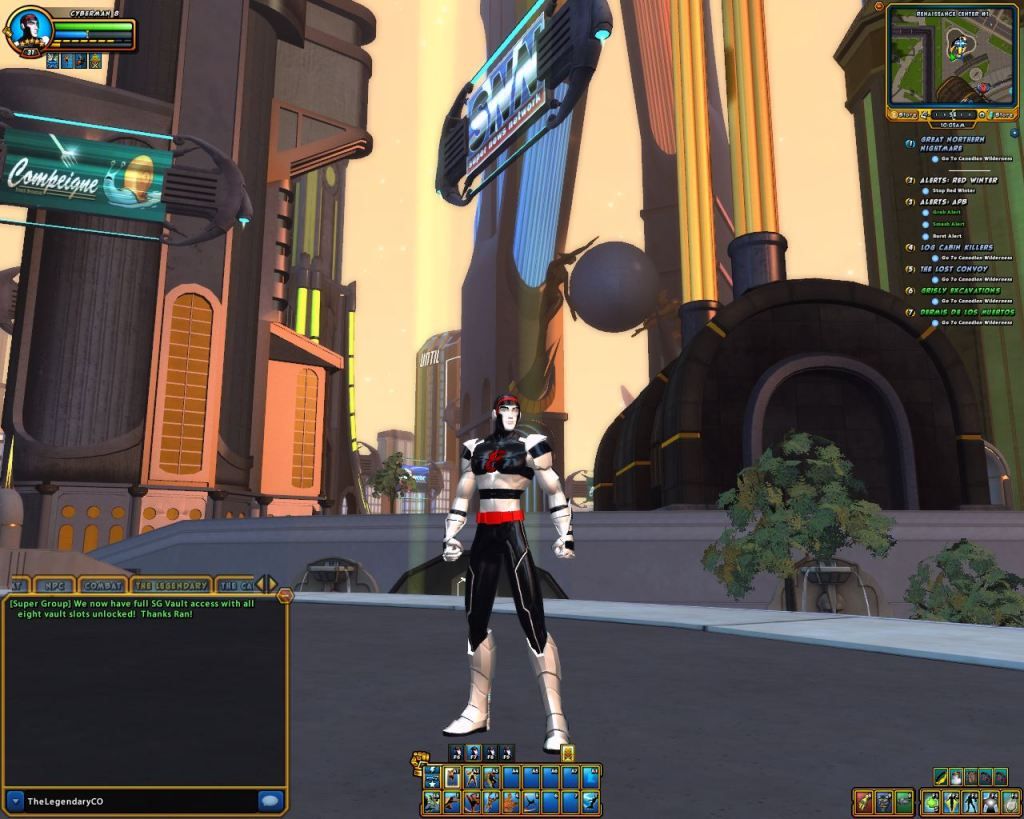 So using a combination of all of those, you can modify the UI a lot. I don't think you can change the COLOR of the UI unfortunately. 
I hope this helps everyone out!