(I know the writing side is rather... weak, but then, this is more about what I was experimenting with.)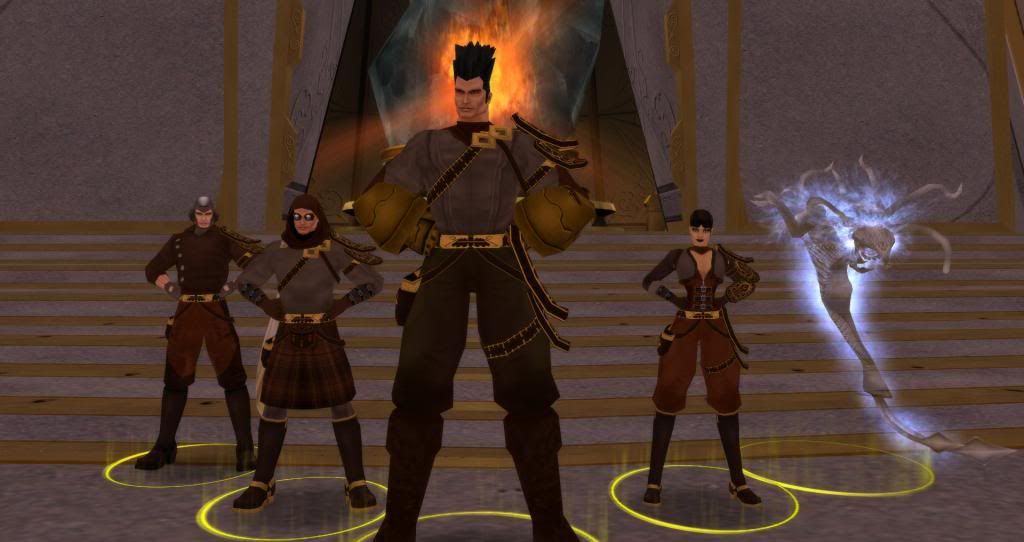 Huh, now why has Mender Silos assembled his core team of Menders?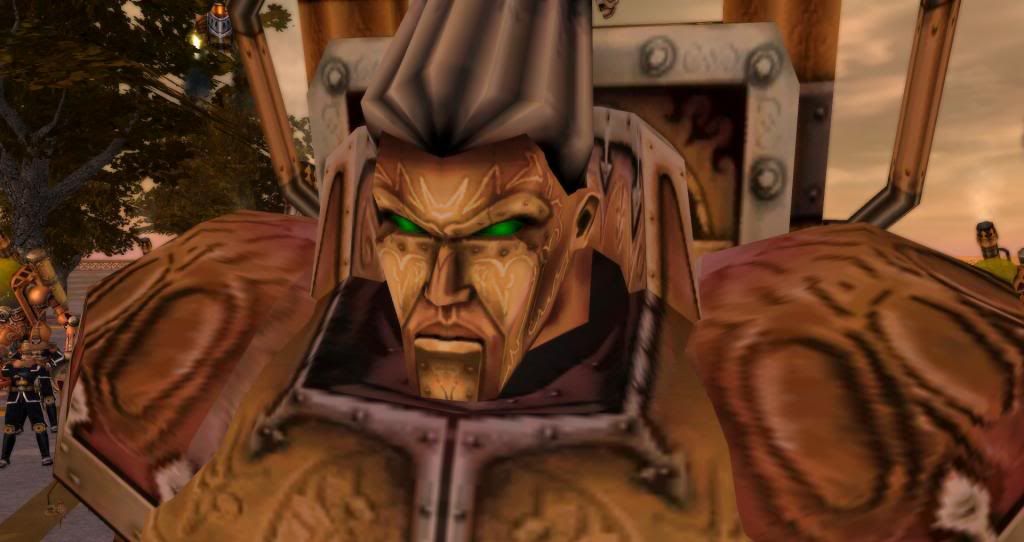 Oh.
Hmm...
Oh Crap.
It seems that Nemesis has discovered that not only is Mender Silos a future version of Nemesis, but that he has been manipulating the Steam Prince, sabotaging and destroying his schemes. Nemesis is convinced that convinced that he would have been victorious by now, if only Silos hadn't meddled.
Silos however, finds this hilarious, as he reveals that his past self was always doomed to failure, the heroes prevailing over his madness time and time again, regardless of outside interference. The Mender has actually been manipulating his past self to help the heroes become even stronger in preparation for the Coming Storm. He notes that as a 'Training Dummy', Nemesis has been very helpful.
All things considered, Nemesis takes it well.
Shortly afterward, a disturbance in Atlas Park reveals the only possible conclusion of this fight between present and future.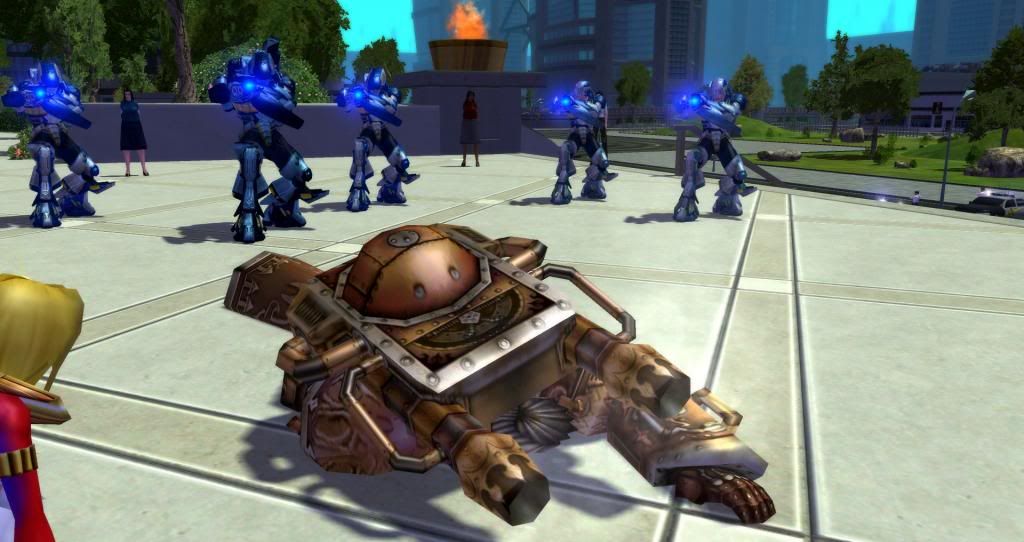 Nemesis, battered and broken, appears at Ms. Liberty's feet, having been brutally humbled by a man that will always be one step ahead of him, and possibly hates him more than anyone else in existence.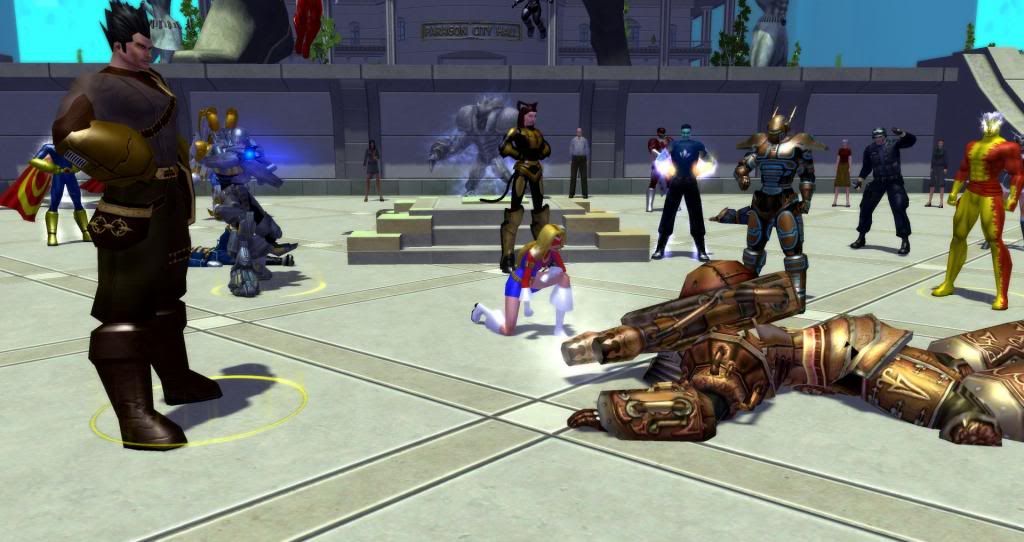 "I know you like to think of yourself as the master manipulator boy. That the world moves to your will. Don't get me wrong, you're very good at it. But I'm better. Both in experience, and in motive. I don't expect you to understand. It will take centuries, millennia even, to get through that arrogance of yours, before you finally understand just how misguided you are."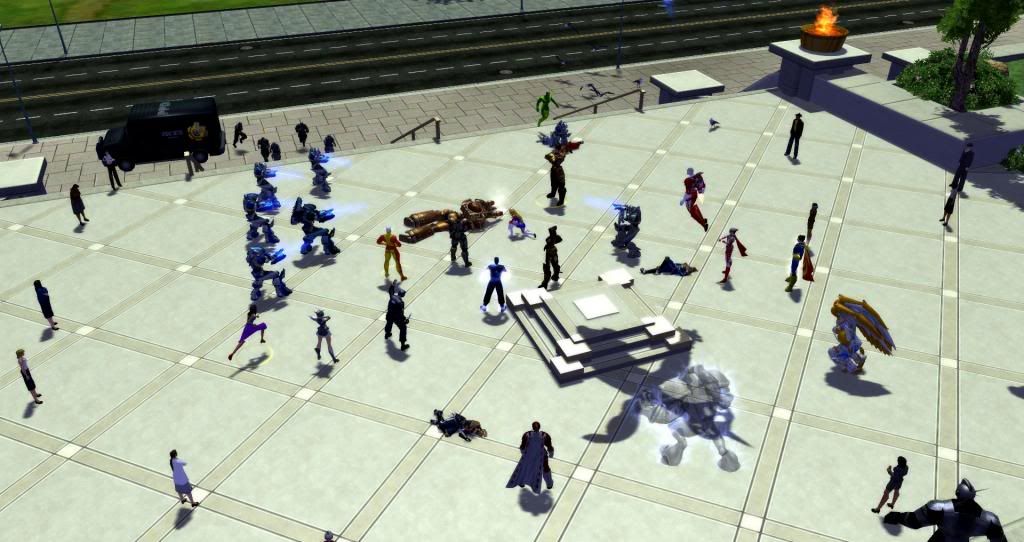 "Until that day, we'll be keeping an eye on you..."