Formatting of top-level forum page messed up on Android browser
05-20-2013, 10:58 PM
It looks like something's messed up in the stylesheet for the top-level forum page, in a way that only shows up in the Android native (default) browser.
The specific problem is that top-level page don't show up as a table, but instead with the things that should be elements of the table rendered as consecutive lines of text.
Individual forum pages work fine.
This is on a Samsung Galaxy Nexus, running Android 4.2.2.
I've attached screenshots showing the problem -- sorry they're big.  In both cases I've zoomed all the way out to show as much of the page as possible, but the problem occurs no matter how I'm zoomed.
The top level: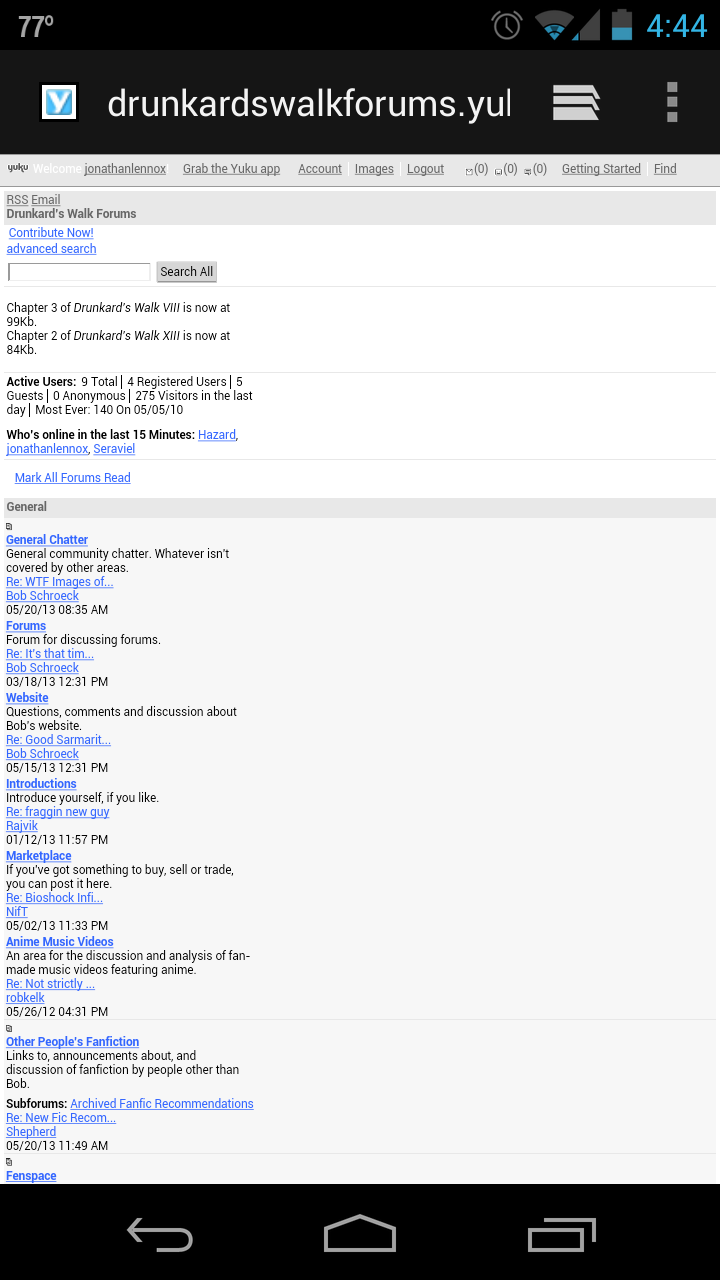 The individual forum: