We'll start with one from last night: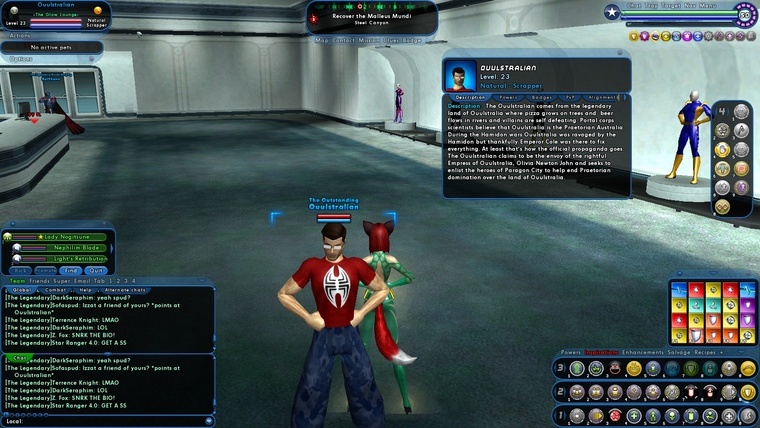 Quote:The Ouulstralian comes from the legendary land of Ouulstralia where pizza grows on trees and beer flows in rivers and villains are self-defeating.
Portal Corps scientists believe that Ouulstralia is the Praetorian Australia. During the Hamidon Wars, Ouulstralia was ravaged by the Hamidon, but thankfully Emperor Cole was there to fix everything. At least, that's how the official propaganda goes.
The Ouulstralian claims to be the envoy of the rightful Empress of Ouulstralia, Olivia Newton John and seeks to enlist the heroes of Paragon city to help end Praetorian Domination over the land of Ouulstralia.
And that's Nogi behind him, in her "Sister Psyche" Halloween Costume
''We don't just borrow words; on occasion, English has pursued other languages down alleyways to beat
them unconscious and rifle their pockets for new vocabulary.''
-- James Nicoll