So, who are they? (installment number... I lost count)
05-03-2013, 05:18 AM
The last paragraph in the introductory section of the Crystal Millennium writeup says:
Quote:Senshi use the same kinds of weapons as everyone else in Fenspace. Some Senshi keep trying to create magical wands for fighting evil, but so far have had less than success.[1] The cognitive disconnect of seeing short-skirted girls wielding firearms can be jarring at first.
Well, maybe it was when we wrote that... but not so much any more.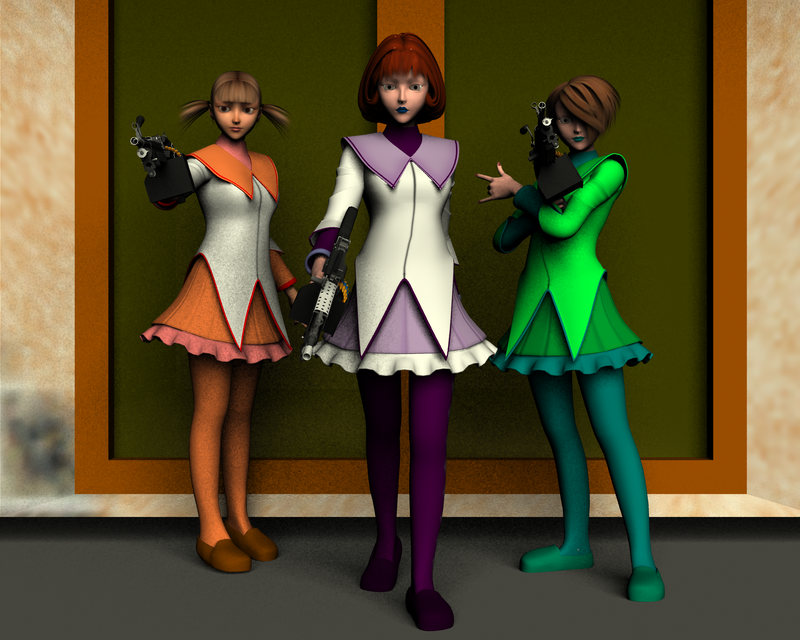 To start off, I've added a footnote to that last sentence.
I've also put that image on the FenWiki.
Now all I need is to know who they are... They're not AMP or Sammie, but they're obviously Senshi.
Anyone have any ideas?
--
Rob Kelk
"Governments have no right to question the loyalty of those who oppose
them. Adversaries remain citizens of the same state, common subjects of
the same sovereign, servants of the same law."

- Michael Ignatieff, addressing Stanford University in 2012