[meta] Kitten(girl), free to a good home...
04-30-2013, 04:13 AM
...but you have to tell me who she is first.
I needed a catgirl for a project elsewhere. I created one who looks rather younger than the stereotype. Tell me about her Fenspace version, and she's your character.
Oh, yes - you probably can't tell because of the lack of reference points in this image, but she's only half as tall as my usual characters.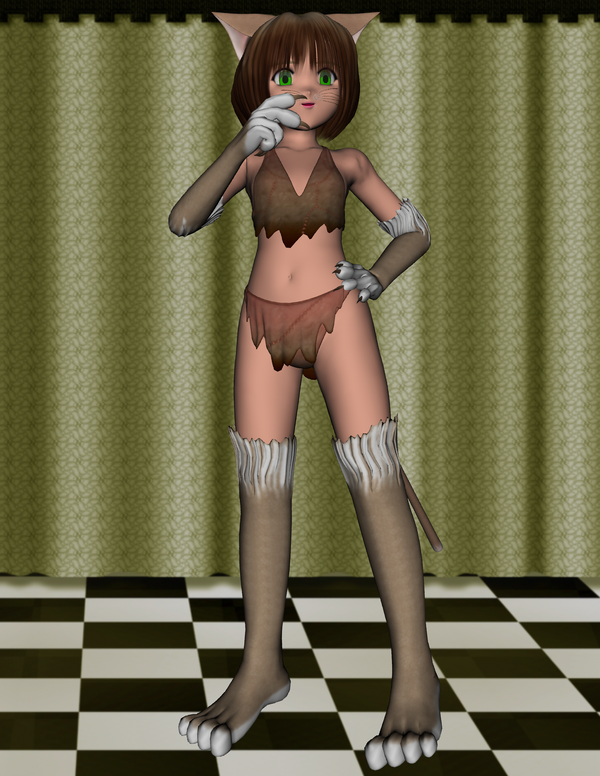 --
Rob Kelk
"Governments have no right to question the loyalty of those who oppose
them. Adversaries remain citizens of the same state, common subjects of
the same sovereign, servants of the same law."

- Michael Ignatieff, addressing Stanford University in 2012